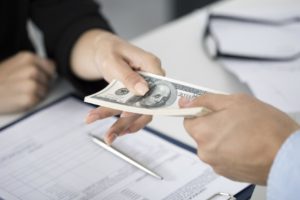 Lending and Sales Consulting
For over 15-years, Jon Krumdick, RLS's Principal Consultant, worked for some of the most progressive and aggressive Credit Union lending and sales organizations in the country. Having worked in a variety of front-line, management, and executive-level positions at these various Credit Unions, he has come to possess one of the most diverse work histories and set of experiences that can now be leveraged to benefit your Credit Union.
RLS's consultative advice and actions are based on Krumdick's diverse experiences establishing and managing successful internal and external lending and sales programs with members, dealers, brokers, merchants and marketing companies. Whether it is managing multiple projects for a start-up lender or focusing on one project for an established lender, RLS has the scope of experience and skills to exceed the needs of your Credit Union.
Revolution Lending Solutions
Email: info@revolutionlendingsolutions.com
Phone: (978) 833-1962
​
RLS's consultative services help Credit Unions capitalize on opportunities to reach a desired size that will allow them to remain sustainable and grow more relevant in the ultra-competitive lending marketplace. While not every Credit Union's needs may be the same, RLS has exercised the following actions when needed to accomplish required tasks.
Conduct training for front-line sales staff, loan originators and loan underwriters to improve cross-sell, loan growth and risk mitigation opportunities.
Develop and enhance loan product offerings to meet traditional and/or non-traditional lending needs.
Implement compliant local, regional and/or national indirect consumer lending programs.
Develop full-service consumer loan origination, processing and servicing programs from 'scratch'.
Align available technology with growth, efficiency and cost-management initiatives.
Manage working loan origination budgets in line with the defined risk mitigation and income goals of the organization.
In addition to the activities listed above, RLS is regularly engaged by vendors that support Credit Unions by offering services, systems and opportunities needed to grow or maintain a Credit Union's business. These groups reach out to RLS to help them to better connect with and engage Credit Unions that have a distinct need for the products, services and/or solutions they offer.
​
RLS also works with a variety of other lenders, including, but not limited to: banks, finance companies, debt settlement companies, direct marketing companies, service companies, loan brokers and more. Regardless of the company, RLS's approach remains the same – identify a company's pain points and/or opportunities and then apply out-of-the-box thinking to capitalize on them in a timely, efficient and cost-effective manner.​
Revolution Lending Solutions (RLS) is the go-to consulting firm to help Credit Unions identify, evaluate and capitalize on growth and improvement opportunities within their competitive and constantly evolving marketplaces.
​